LISTEN NOW!
From the moment that God released the idea for what is now known as VFNtv, God continues to raise up voices confirming what God is doing through VFNtv. Rick Joyner, with Morningstar Ministries, shared how we can't rely on our government…reliable sources are needed. Repeatedly, God has been showing and leading of how there needs to be 2nd Azusa Street to come to the United States. There is a spiritual battleship of a voice, and a patrol to be carried out along the shorelines of the gulf coast. Sent from Nigeria, Apostle Isaiah Nigeria, came to the United States under the direction of the Lord to share about the exciting move of God that will cause all the nations to respond, and so much more. Also shared in this segment: love, Rick Joyner, Morningstar Ministries, Apostle Isaiah Kadiri, Battleship, spiritual authority, honor, and tragedy. Greg, pat and John shared in this segment.  
God is raising up, new, News Sources, Prophetic News & Insight, Prophetic W

ord

from Rick Joyner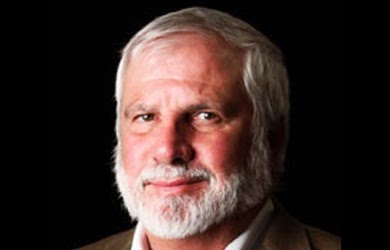 I don't think our government is telling us the truth, the CDC isn't. It's bizarre. We've got to discern the truth, what is really happening. Not only can we not count on our government for provisions; that's one of the first things we learned at Katrina, with all their good intentions and all their resources, they couldn't get it to the people. Okay? I don't think we can trust them for accurate information either. We've got to have our own source of information. We need to have other reliable sources for what is going on; and there are potentials for this to be developed. There are some major things going on in Christian, in Christianity today to develop sources of information that will be trustworthy, that will be accurate; and if they are not trustworthy, they will be covered as potential, 'we're hearing rumors of this or whatever'. But, it won't be presented as news if it is just rumor. But, to get accurate information, I believe the Lord is raising up people to really do that, and you're gonna see the world coming to the, to the Church for information, for light.  
VFN IS A MOVEMENT! Prophetic

released by

Apostle Isaiah Kadiri for Greg Lancaster, November 13, 2014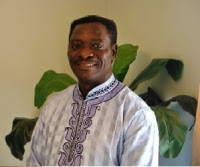 "The Lord says that the cloud is gathering and it is about to rain as it was in the time of my Apostles; for the Church was born in power, and the Church will go into glory in power. Now in this end time, I have sent out My frame work of divine appointment and I have chosen you as vessels, vessels, vessels, to the nations. Vessels to the nations. Vessels to the nations." And I hear God say "Make yourself available unto Me, for I will use only those who make themselves available unto Me". And the Holy Spirit say, "For you are about to step into the era of signs and wonders like the world has never seen or known before. For the Gospel shall be, shall prevail and take will over by signs and by wonders. For, until people see My hand of power, they will not believe. Therefore, you are about to step into the end time of signs and wonders, only for those that are hungry. Only for those that are thirsty. Only for those that are hungry for Me, I will manifest My power in them and through them. Make yourself available to Me. For the more you are hungry for Me, the more you are thirsty for Me, is also, the more that things will manifest through you that I have ordained from the foundation of the world. I brought you from all nooks and crannies of the earth to this very point, for a divine assignment and for a divine purpose. Just be willing. For those that are willing, they shall eat the good of the land", says the Spirit of the Lord.
Greg, I see in the realm of the Spirit that the Hand of God is coming upon you to make you, to make you and your ministry His voice to the nations. He said, "you shall be His voice to the nations; you shall be His voice to the nations, voice for this end time, the voice to the nations. No power can silence or can quench. Yes, you are the voice to the nations". Now, in a short while, because of what is about to birth in the Gulf Coast, in a short while, God say, by His Spirit, "He is going to send people from all nations to the Gulf Coast in preparation for this great outbreak, for this great outbreak. People shall be coming from all nations; from Africa, from Asia, from Europe, from, from, from Australia, from South America, from North, from everywhere, from ALL Europe; people will be coming from all over the place to form this chord of the prayer upper room that is going to birth the next revival generation. There is going to be drawn from all over the world. Right from this Gulf Coast, it is going to spring up again. The type that the world has never known before. That's what is getting ready to happen." And God is right, speaking His Word to our hearts, that everything is taking a new dimension; Yes. And no, it's not going to be anything that has to do with denomination. It's not going to be anything that has to do with, umm, what people call skepticism, umm, its not going to be the wall of denomination will fall because God wants to bring His Church together; drawn from all churches, drawn from all remnants that has the flair for the end time revival, shall be drawn into this end time movement. It's a movement. It's not a religion, not a religious ritual. It's a movement. It's a movement of the Spirit of God. It's a movement of the new thing that is about to break out. It's a movement. It's a movement.
Images Courtesy of Per Bengtsson /Shutterstock.com; hisevents.com; morningstarministries.com