Father's Day 1995 The Lord Himself did a mighty work when He poured out His presence in Pensacola Florida during the Brownsville Revival that resulted in the nations being reached with mighty testimonies of His Glory and many coming to Salvation through Jesus Christ. Steve Hill was the Evangelist who labored alongside Pastor John Kilpatrick night after night as thousands of souls repented for their sins and wept in the sweet presence of Holy Spirit. Jeri, Steve's wife was also there night after night responding to the call to grow ever closer to the Lord.
Years before the Brownsville Revival was ever on anyone's radar, Steve and Jeri were ministering in Argentina under Carlos Annacondia. During one of the many hot and humid days sharing the Gospel in the hot South American sun, Jeri was asked if she wanted to know the secret to revival? Jeri was led to the side of the platform and then the skirt of the platform was pulled away so that Jeri could see what was taking place, under the platform. "You see all of these ladies under there wailing before God, wailing that God would move in people's lives, that He would transform them. They were weeping for the lost." These women were under the platform where Carlos Annacondia was preaching.  Jeri continues to talk about the conditions all of these women were in, "no air conditioning, hot, everybody's ".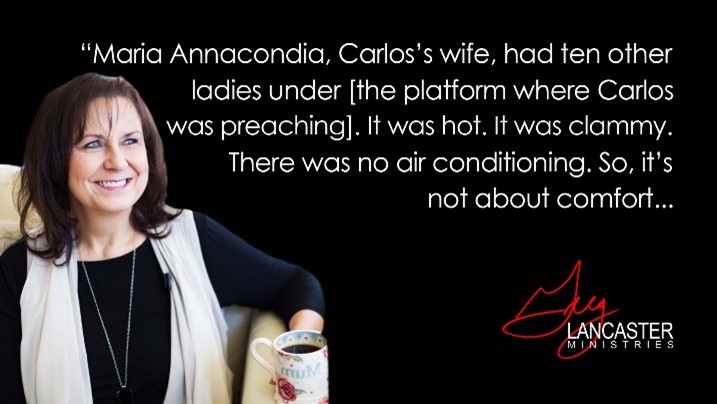 As a past guest speaking with Sid Roth 'It's Supernatural', Steve Hill recounts when he was in South America at the height of the Argentine Revival, and the mighty testimonies of what the Lord was doing through the life of Carlos Annacondia. "Went to his crusade, twenty to thirty thousand people out in an open field, bunch a light bulbs just hanging, naked light bulbs hanging everywhere, no big fanfare. Just this man who had authority. He had authority over darkness."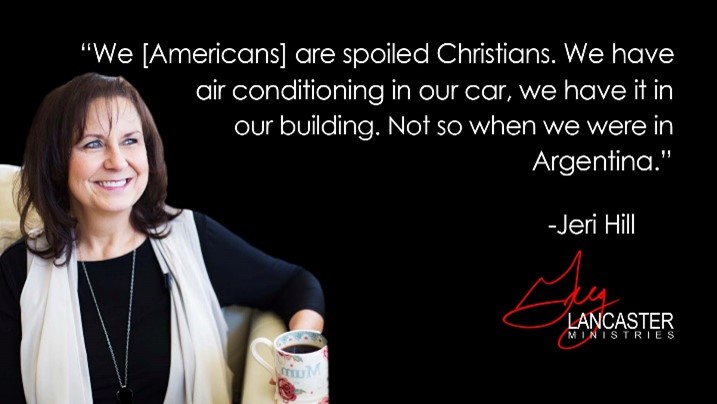 It wasn't just the people who were being impacted by the power of God. Steve continued, "as far as the eye could see, people were hit by the power, thrown to the ground. People that were walking down the sidewalks, not even paying attention to him would be thrown to the ground and start shaking under the power." Steve was overcome with hunger for what Carlos had.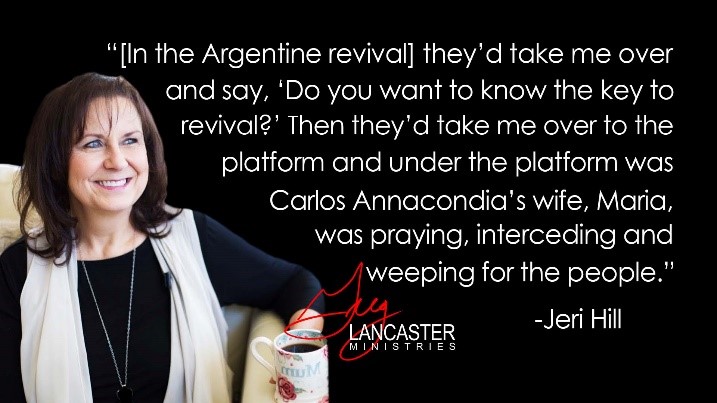 As Steve shared, "Jesus, whatever this man has, Jesus, Peter's shadow healed the sick, and this is the closest thing I've ever seen to that, I want what he has". Steve highlights the sobering reality of how important hunger is for the things of God. "You better get  my friend. If you want be used of God, you gotta have a hunger. You gotta have a craving for that, and I got that." This is what it's all about.
Image courtesy of Aggapom Poomitud/Shutterstock.com