Is this the Bob Jones Prophecy coming to pass; revival will come to America when the Kansas City Chief's win the Super Bowl?  Although it didn't take place when they won the last Super Bowl, but now they've won this Super Bowl 57, as their second Super Bowl win, at the same time as the Asbury University Revival is taking place, just like it did in 1970, which is reported to be the spark the brought America into a nationwide revival, maybe this is it!  Lord, let it be!  Dear God, send revival, send a third great awakening we ask in Jesus' name.
Bob Jones was a charismatic Christian prophet who was widely recognized for his prophetic gift and revelations in the late 20th century. One of his most well-known prophecies was that revival would come to America when the Kansas City Chiefs won the Super Bowl.
Watch Kansas City Chiefs vs. Philadelphia 2023 Super Bowl Game Highlights!
Jones believed that this revival would be a significant event in American history, marking the beginning of a new era of spiritual awakening and renewal in the country. According to his prophecy, the winning of the Super Bowl by the Kansas City Chiefs would serve as a sign that God was about to move in a powerful way in the hearts of His people, inspiring a fresh outpouring of His Spirit and a revival of His Church.
Related:
Jones' prophecy gained widespread attention in the Christian community and beyond, as many people began to anticipate the arrival of this revival and to pray for its manifestation. In February 2020, the Kansas City Chiefs won the Super Bowl, and many believers took this as a sign that Jones' prophecy was about to be fulfilled.
However, despite the excitement and anticipation surrounding the prophecy, the revival that Jones prophesied has not yet come to pass in a tangible and widespread manner. Some have interpreted this as a sign that the prophecy was not accurate, while others believe that it may still come to fruition in the future.
Well, maybe the prophecy was about Kansas City Chief's SECOND WIN of the Super Bowl 57, which took place Sunday, February 12, 2023, at the very same time as the Asbury University Revival is taking place!!!
Regardless of one's perspective on the prophecy, it is clear that Bob Jones had a significant impact on the Christian community and that his teachings and revelations continue to inspire and challenge believers today. Whether or not his prophecy about the Kansas City Chiefs and revival in America comes to pass, his legacy as a prophet and servant of God will continue to endure for generations to come.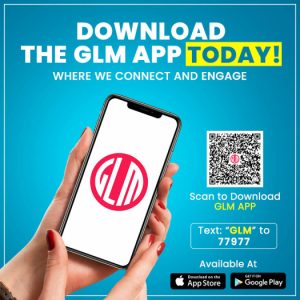 Image Source for Patrick Mahomes Wikipedia | www.allproreels.com — Washington Football Team vs. Kansas City Chiefs from FedEx Field, Landover, Maryland, October 17th, 2021 (All-Pro Reels Photography). Image used under Wikipedia use policy and the owner of this image, nor Patrick Mahomes has endorsed or does it imply that either endorse this article.