LISTEN or WATCH NOW!
Are you shifting where you need to shift in your life to succeed in this present-day job market? As Leonard Ravenhill wisely said, "The opportunity of a lifetime needs to be seized during the lifetime of the opportunity." It is easy to be a settled in a place and not want to move, but for us to be successful, we must be willing and able to transition with the times and seasons that we are facing. We look at Ken Coleman's book, The Proximity Principle: The Proven Strategy That Will Lead to the Career You Love and glean tips for success and happiness in our careers. 
We breakdown a few of the tips from Coleman's book, which are very helpful for new graduates or even those transitioning to a new career or your current career. Do you think you must move to start your career? First, we look at how it is important to simply start where you are. It is difficult enough to start a career, but it makes it harder if you add moving to a new city or state on top of starting a new career. Just start where you already are! Many think the grass is greener on the other side, in another place but the grass is greener where you water it. You can flourish wherever you are. Your giftings will make room for you.
Secondly, we look at the fact we must get to a place where we can grow. You look for a career that will appreciate your potential and work with you to help you grow into the position that you want to be in! Many times, we must start at the bottom, but when we are in a place that allows us to grow, we will be able to make it to the top if that is our goal and we work hard.
Next, Coleman says we must win the now! We can master the job we have now before looking for the next opportunity. Many are ready for the next job but haven't done well at their current job. Jesus said that when we are faithful over the small things, we can be trusted with bigger things.
"His master replied, 'Well done, good and faithful servant! You have been faithful with a few things; I will put you in charge of many things. Come and share your master's happiness!'" Matthew 25:23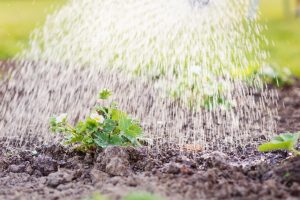 Greg talks about his time in law enforcement. While he was a police officer, he was busy looking for a job in other states because he needed to make more money. His Captain gave him great wisdom and said that he could spend less money with his current job and just do his job well. Once he focused on the job he already had, he became very successful by just doing it! He bloomed where he was planted and was awarded officer of the year along with his partner! God blessed him for being faithful in his job.
Another tip is to learn who you are. What do you like? What do you dislike? What comes naturally to you? Knowing who you are can help you get into a career that you enjoy. When you enjoy what you do, you never work a day in your life! Don't try to be someone else, be you!
Maybe you are interested in a career that is in line with media? At VFNKB, we offer a six-month internship where you will be in the midst of the program production. You will learn how to run cameras, editing the program, sound and much more! You will learn everything as you do different jobs and will work alongside those that have already graduated from the VFN Internship. There is no age limit, and you can let us know you are interested HERE, and we will be in contact with you. We want you to be a part, however, there is limited space available.
Be sure to follow us and rate us in our podcasts which are available on many different platforms! We love hearing from you. What do you think about these success secrets? Write to us at Friends@VFNKB.com. Greg and John shared in this segment.
Images courtesy of Storyblocks.com
RELATED CONTENT
The Proximity Principle: The Proven Strategy That Will Lead to the Career You Love
iAbide.org

Emmaus Road Discipleship

VFN Kingdom Business

Subscribe to our YouTube Channel

Follow us on Twitter

Partner with VFNKB